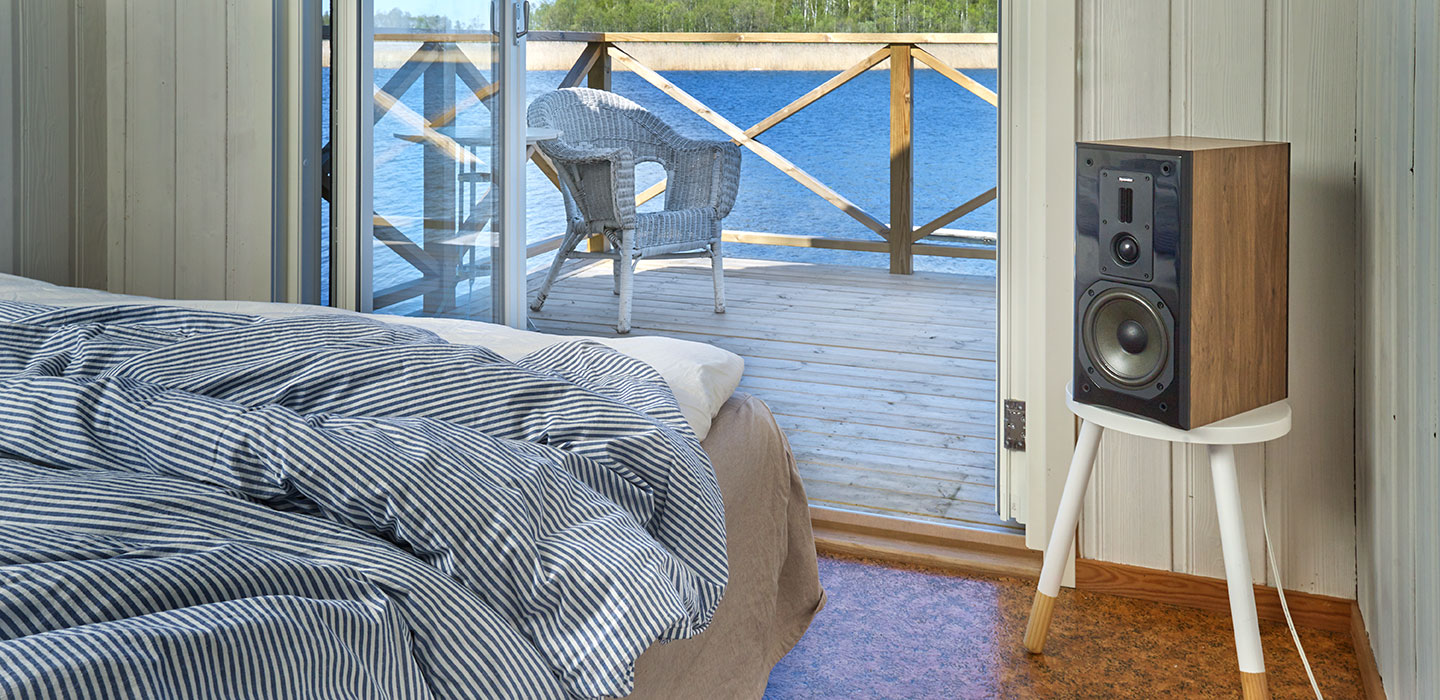 The Dynavoice Definition series holds our flagship speakers.
It is the culmination of over 40 years of speaker development and combines heavy duty cabinets with high quality components, all built and designed with the high demanding true hifi-addict in mind.
Either combine the majestic floorstanding speakers with surround speakers and a center speaker to create a 5.1 system that will blow your mind, or connect the test winning bookshelf speakers to your turntable and experience music the way the artist wanted you to hear it. However you choose to enjoy your own Definition speakers, we can guarantee sonic satisfaction.
Dynavoice Definition are exclusive speakers with incredible detail. The X-Change bracket on the goldplated Bi-wiring terminal lets you configure the sound the way you like it and all the components, including the sturdy cabinets, are part of creating a sound unchallenged in its price range.