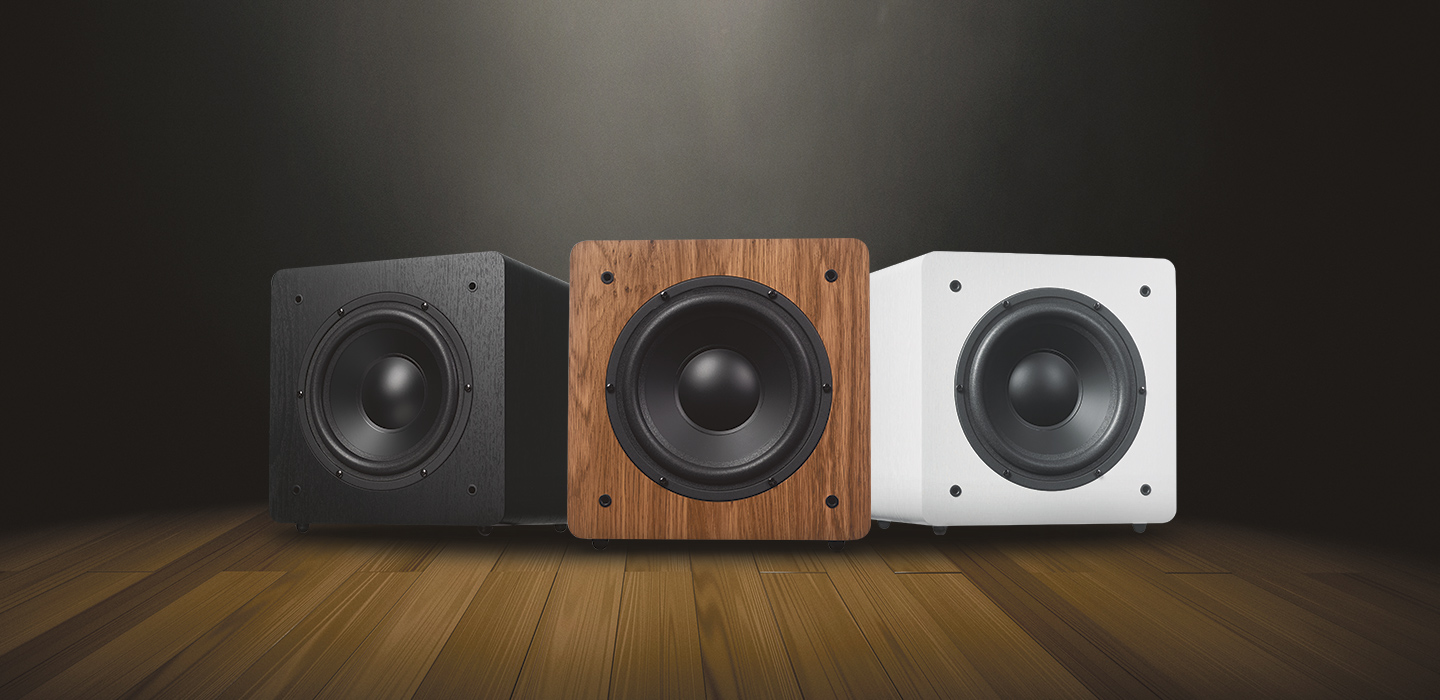 The subwoofer is the pounding and rumbling heart of your audio system.
Our subwoofers are developed under the same rigorous quality control as our other speakers. Wether you are building a home cinema system or a stereo system we have a model that suits you. In order to provide you with a heavy, fast and accurate bass all our enclosures have a sealed design and the woofers are paired with extremly powerful amplifiers.
The Challenger and The Magic series have their own models in Sub-8 and Sub-10. If you want to build a bigger system we have the heavyweight Thunder series, the biggest and most powerful subwoofer in Dynavoice's histroy. If you are looking for a more discreet installation the Charisma Below is the perfect choice.